As hard as we try, we are not gardeners. But the next best thing is to have friends who are master gardeners who pass along their plants as they either rotate their gardens or make room for new plants. We do shop at the Lowe's bargain bin for plants they are discarding because our friends know how to bring these back to life, but we would kill them for sure.
​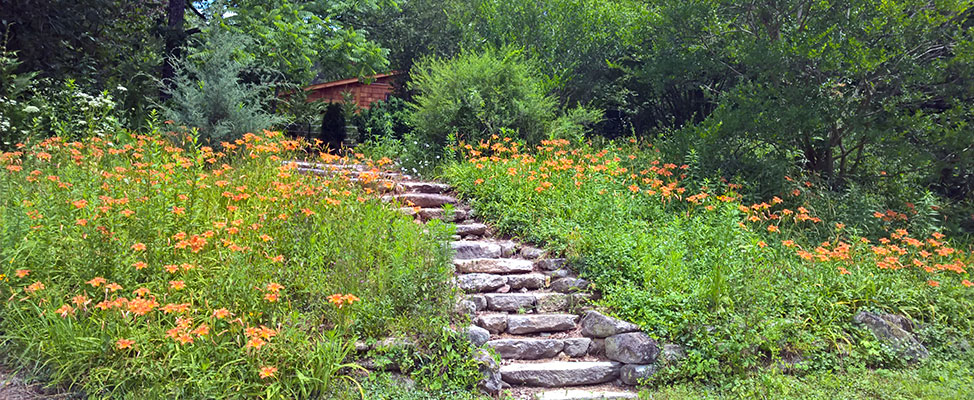 Although we have purchased a large number of evergreens to create privacy, our purchases of plants has been minimal given the size of the gardens. So about 80% of the garden plants are really a testament to our friends who take pity on us and pass things along.
​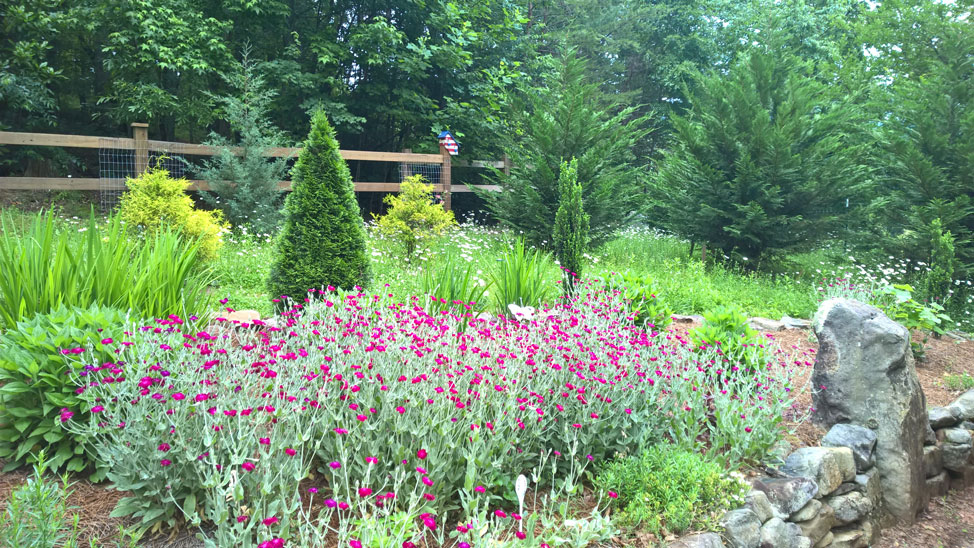 And one items that grows really well is Black-eyed Susans. Thankfully we have them by the thousands and they proliferate every year to some new area. We are probably not too many years off from being able to host a festival just for Susans.
​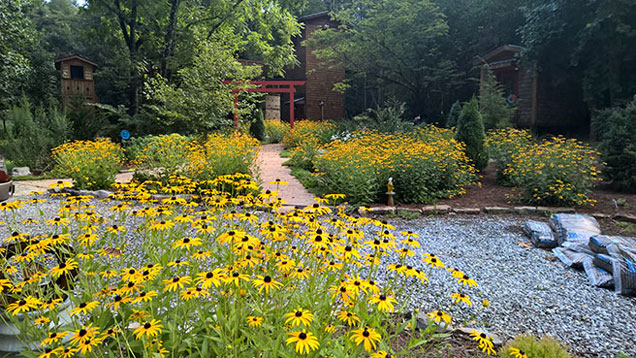 But the slow accumulation of all these flowers now has us in a position where well in excess of one hundred things bloom during the year. Once we get into February, something blooms every month until late October. Some groupings are large and some are small, but something is almost always in bloom.
We also have about forty to fifty varieties of trees that grow on the property. Approximately half are native to the area and were existing on the property when we cleared it. But we have added another twenty or so varieties over the years. Most were bought as very small seedlings that have now turned into good medium sized trees. For fun we even planted a Redwood from California just to see if it will grow in our climate, and so far so good. It is about seven feet tall and all the rain last year seems to have agreed with it.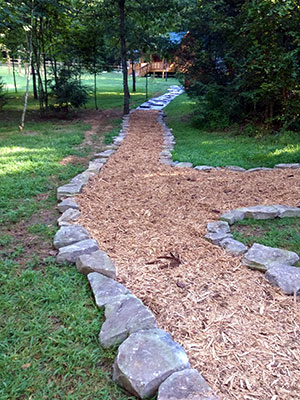 The gardens and grounds are never a burden because they bring us and our guests so much pleasure. But we also don't want to minimize the effort needed to maintain an area this size. To provide paths we have hauled in about forty tons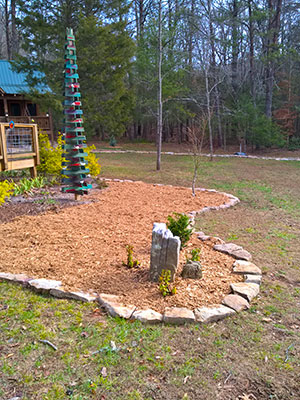 of rocks just to line the paths and the borders for the garden planting beds. Each spring we apply about three hundred bags of mulch to freshen up everything and to fill in gaps from weather and use.
The property lacked any rocks that gave it character except for a small outcropping at the rear of the cleared area. So we have hauled in another twenty tons of small to medium sized boulders to enhance the looks of open areas and planting beds.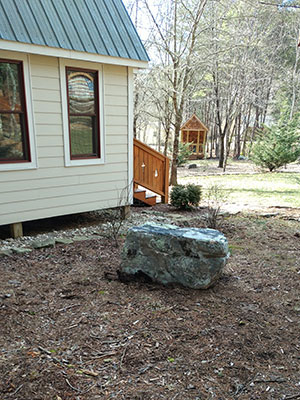 So the gardens and grounds now take up about twenty percent of the effort we expend to maintain the property. But from a pure enjoyment perspective this is time well spent. As our gardens and grounds age the materials brought in blend in a little more each year.
We now have nine acres of land to deal with, so certainly in our lifetime we will not run out of space before we run out of time and effort.